Snowday / Agency Blog
The Playground

Involvement: Content Strategy, Market Research, Concept Development, Copywriting, Visual Development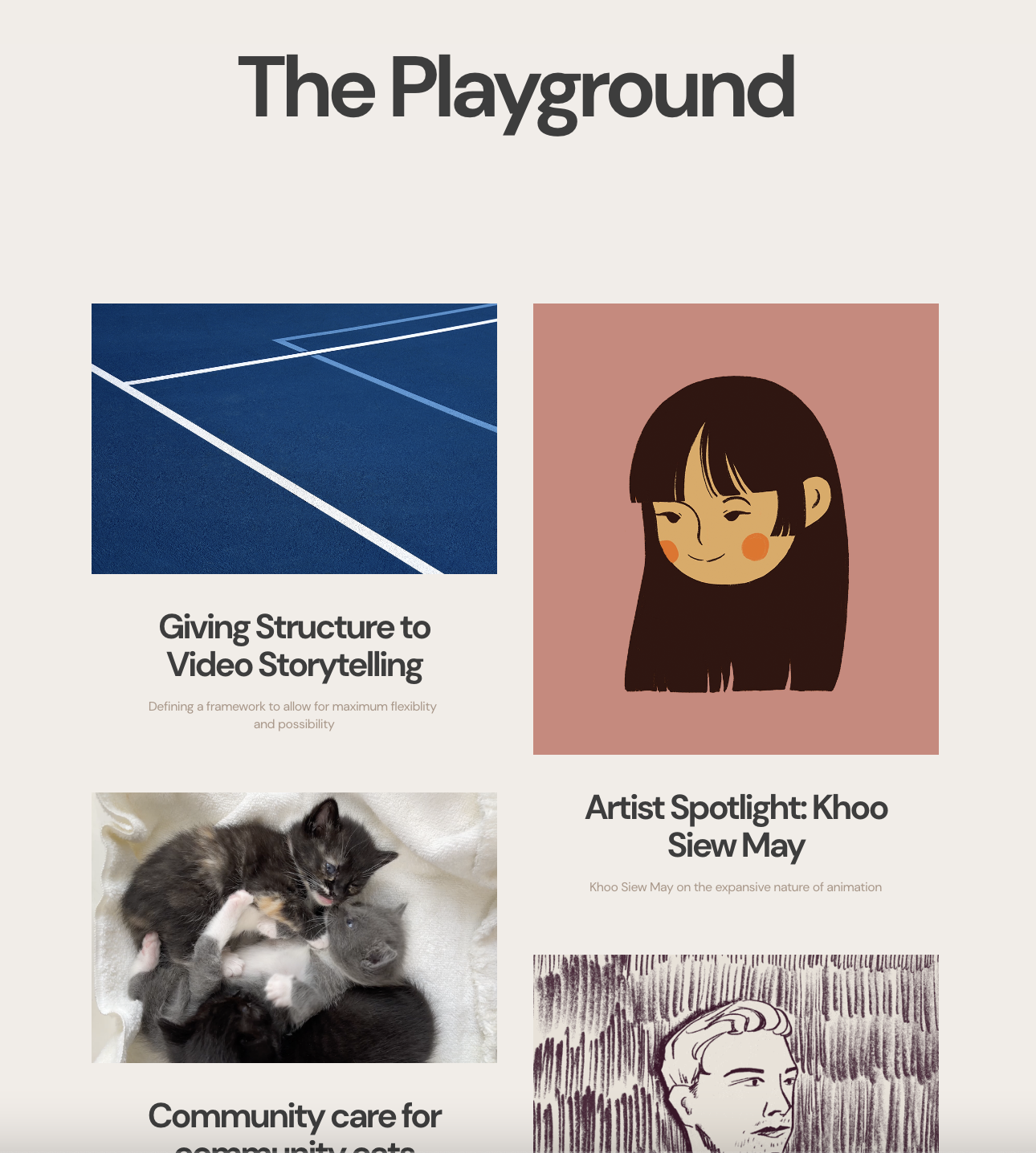 Illustration by Daphne Chiang for
Making is Enough
Illustration by Daphne Chiang for
Meet the Residents
Motion design by Seungeun Heo for
Product in Motion: A Set of Guiding Principles
While working at Snowday, I collaborated with a handful of colleagues across the Creative, Operations, and Accounts teams to design a comprehensive content marketing plan. As part of this plan, we launched a new blog.
To kickstart blog development, I worked hand-in-hand with Snowday's Director of Operations + Accounts and Associate Creative Director. Together we identified audience categories and outlined the kinds of questions and curiosities each audience might have for Snowday. These questions eventually evolved into content pillars that guided the agency's digital presence.
The Playground
was one element of a larger marketing plan that drove brand awareness and generated new leads. And as a bonus, the blog's consistent content stream didn't entirely rely on sharing finished work. This was essential because many of the campaigns Snowday produced couldn't be shared widely after final delivery.
In addition to launching the blog, I contributed to it, too:
Meet the Residents
Making is Enough
Product in Motion: A Set of Guiding Principles